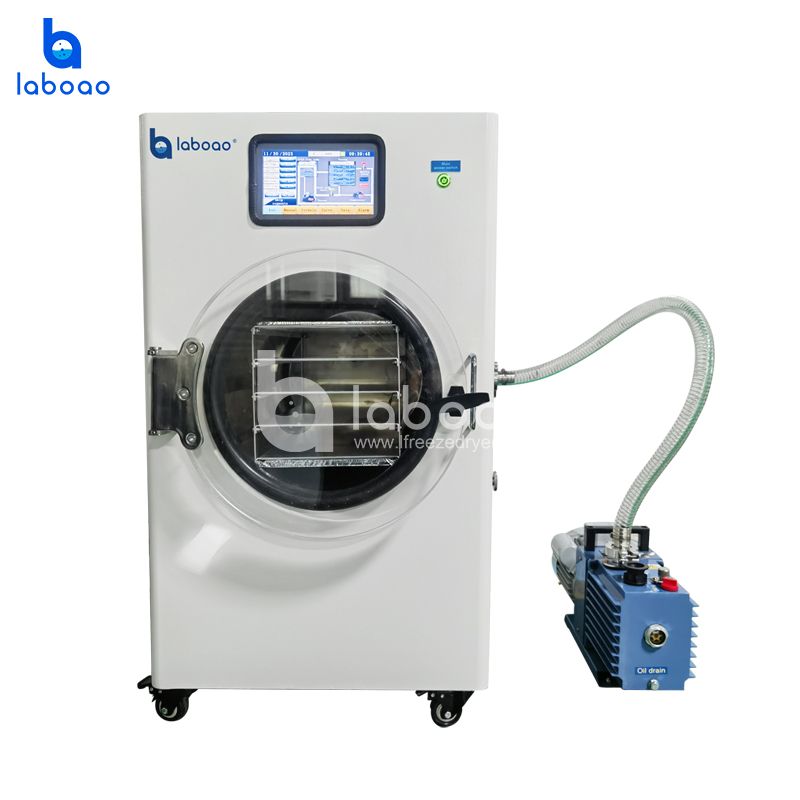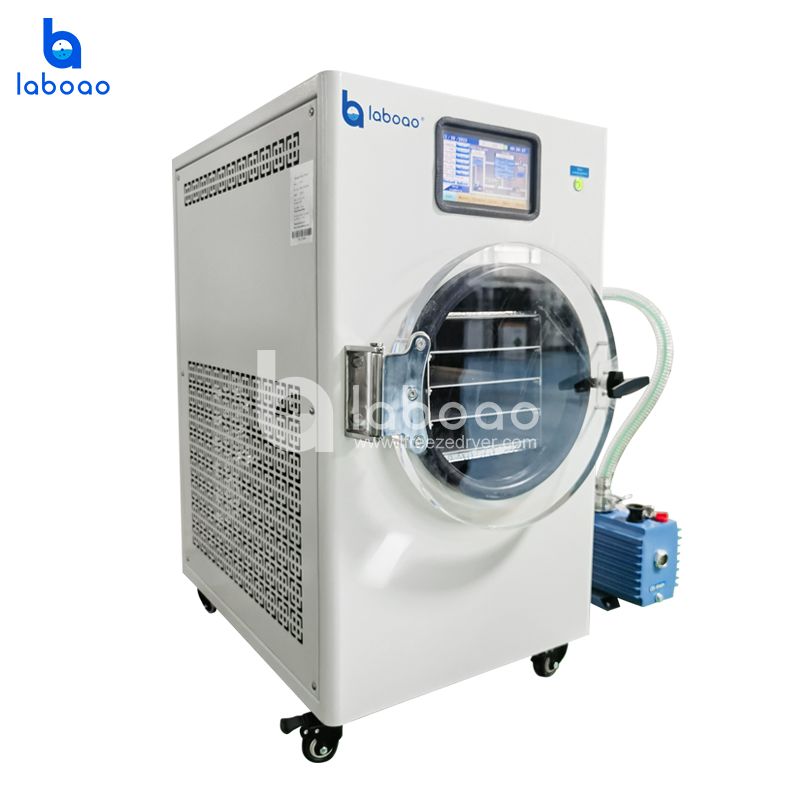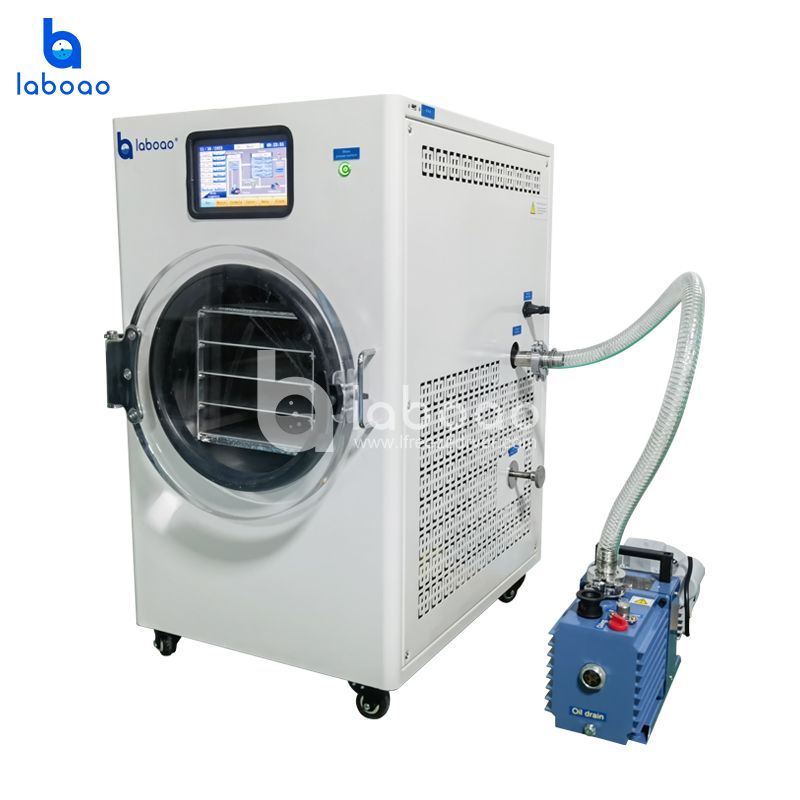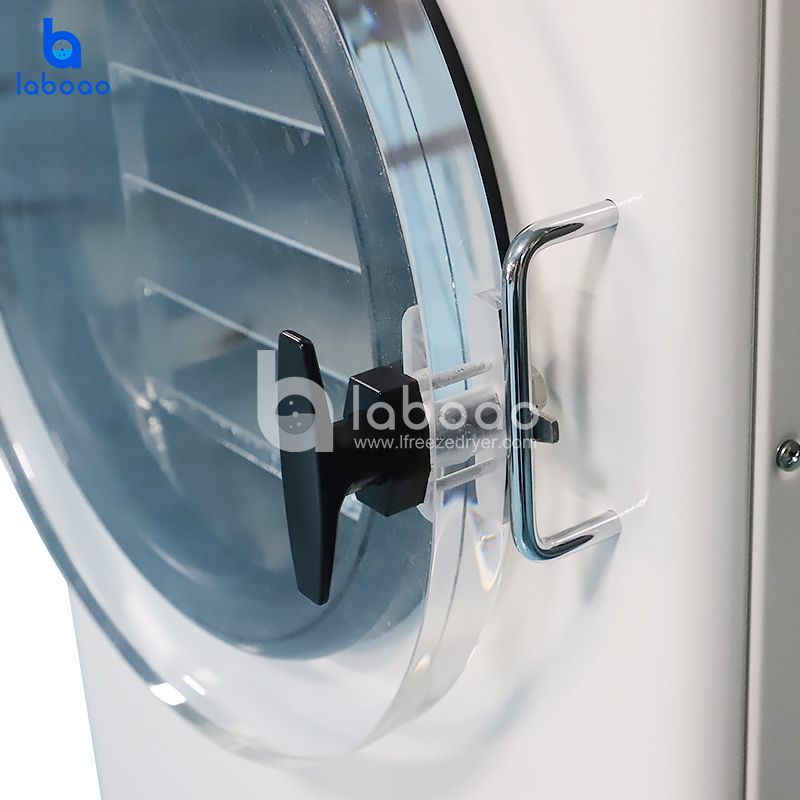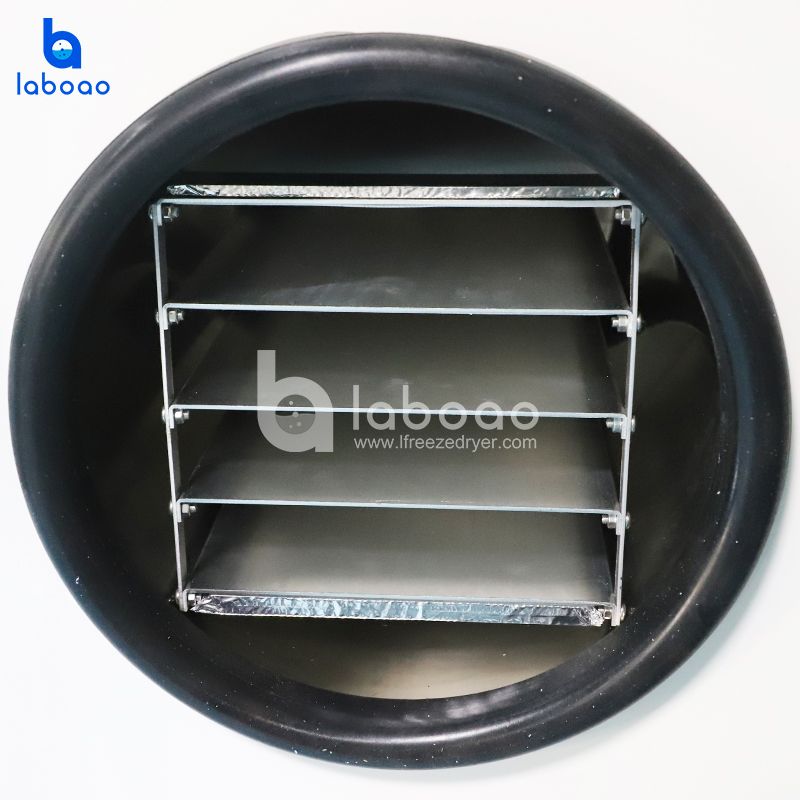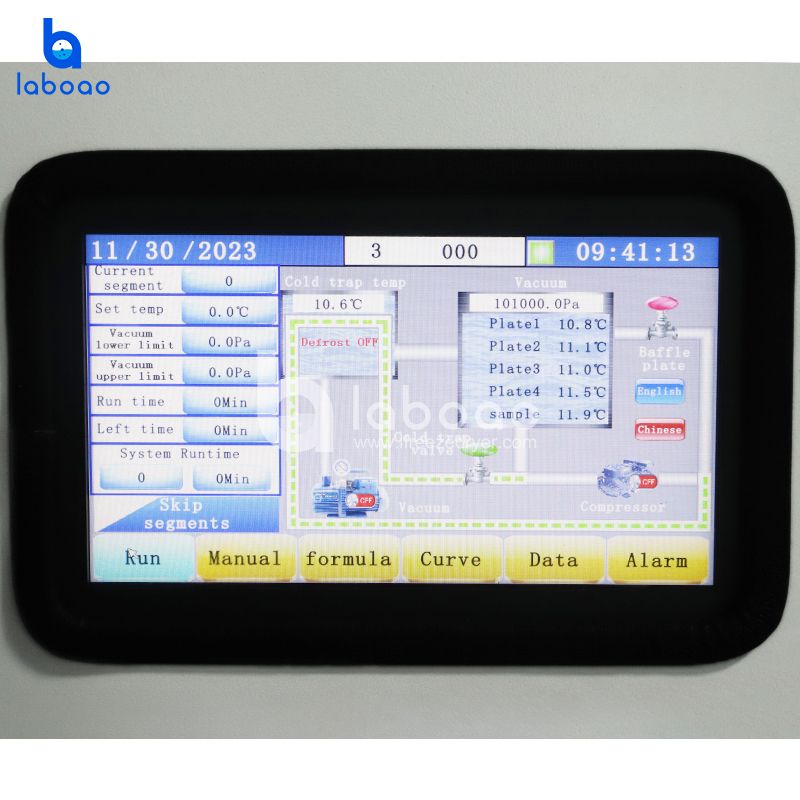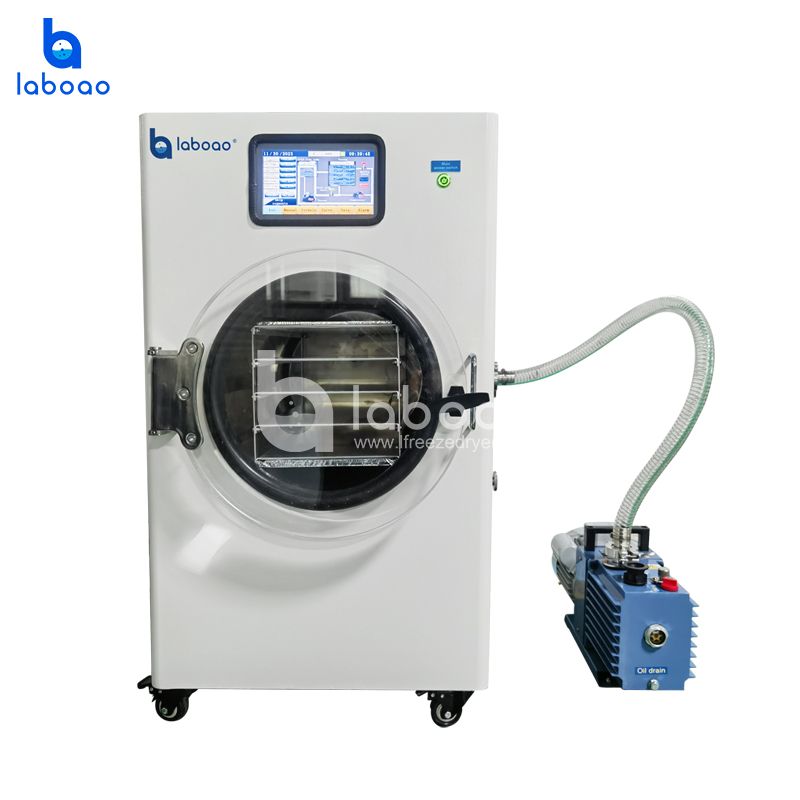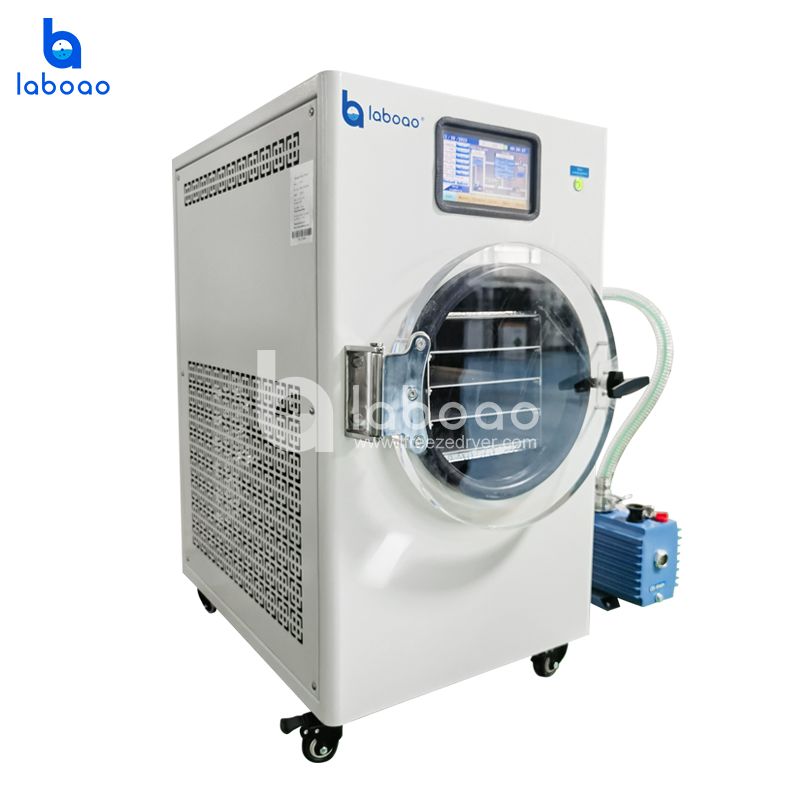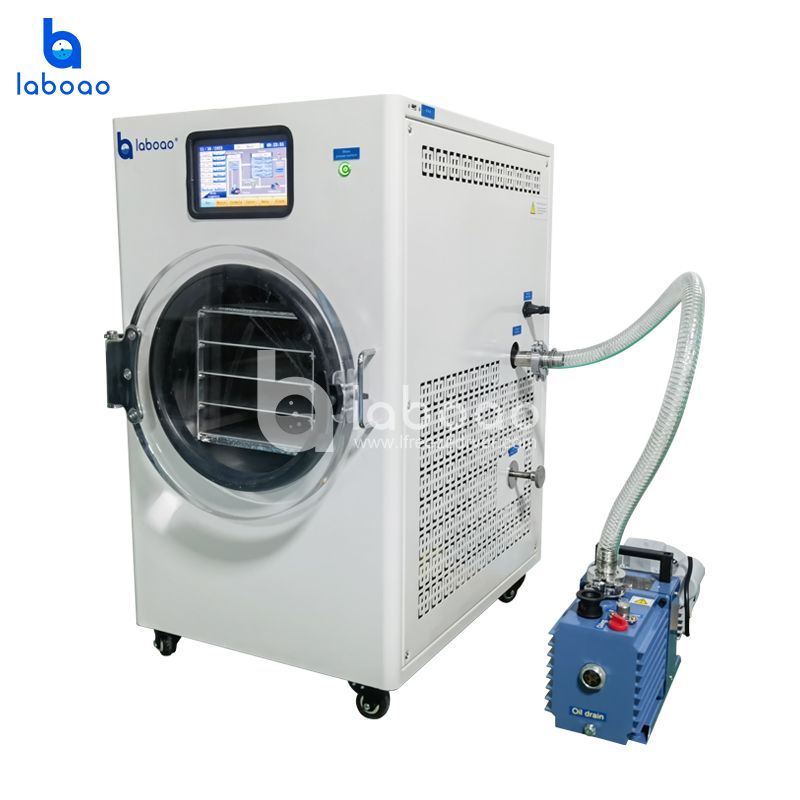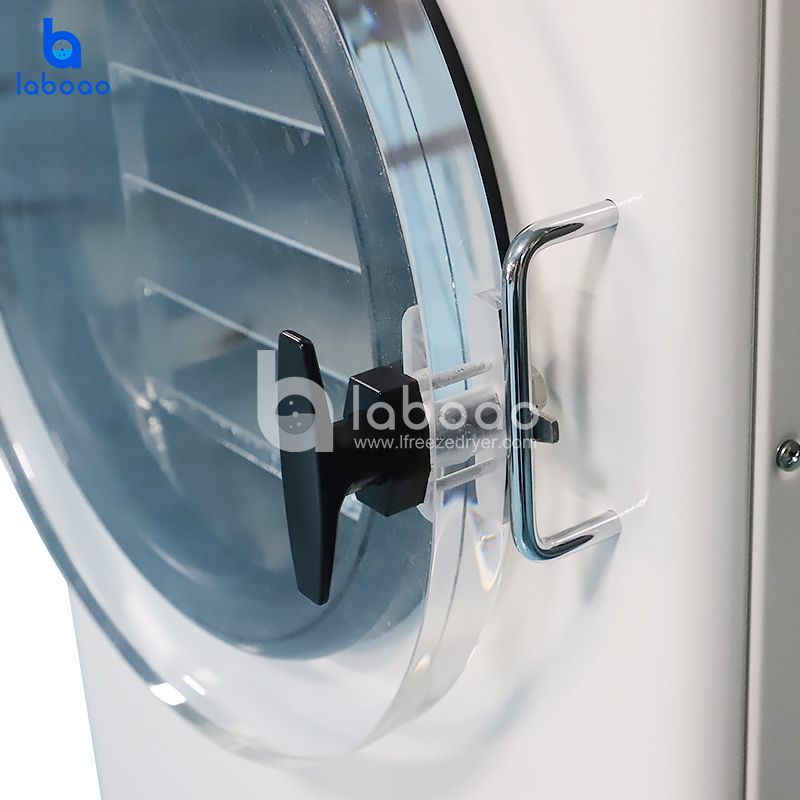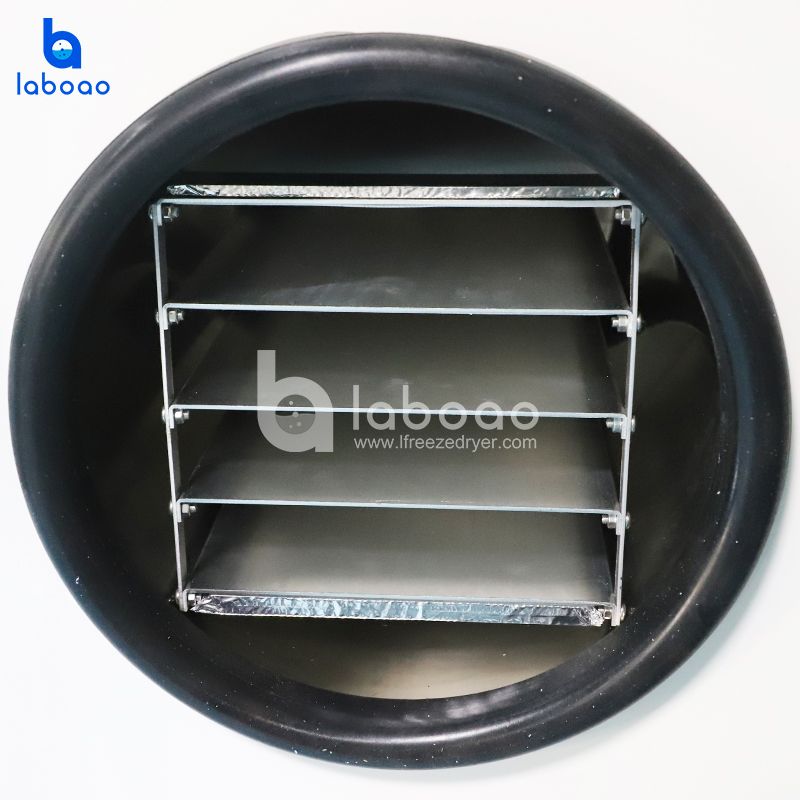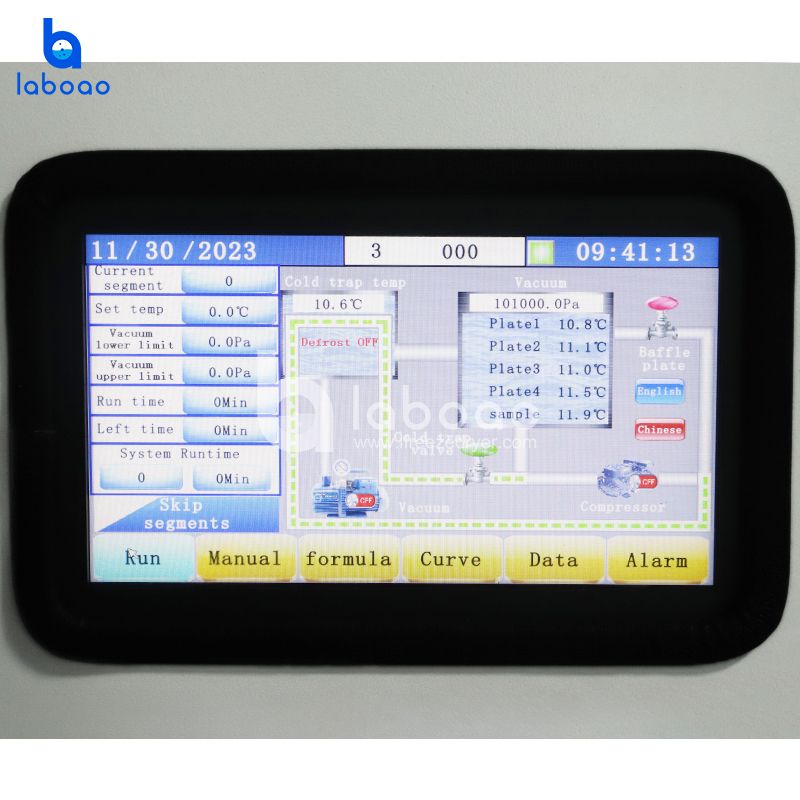 6-7kg Freeze Dryer Lyophilizer For Fruits And Vegetables
LFD-6
Household freeze-drying equipment, also known as household-type freeze dryer, home freeze dryer, is a small vacuum freeze dryer. Apply to the family, online shop a small amount of freeze-dried use, widely adapted to fruits, meat, vegetables, Chinese herbal medicines, health products, etc. freeze-drying.
Freeze dried area

0.6㎡

Loading capacity

6-8kg

Tray size

300*400mm

Number of tray

4pcs
Request Quotation
Chat Now
WhatsApp Chat

WeChat Chat
Download
DETAILS
1. Stainless steel material trays and drying chamber.
2. Transparent visible plexiglass door,can observe the lyophilization process of materials directly.
3. LCD touch screen, one button start. PLC system control, can set up programs and save different freeze drying formulas, one touch to run setted program for different samples.
4. USB interface can download freeze drying data for record.
5. Sturdy and stable universal wheel, easy to move.
6. One touch to open the control box, easy to maintenance.
VIDEO
DESCRIPTION
Lyophilization or freeze drying is a process in which water is removed from a product after it is frozen and placed under a vacuum, allowing the ice to change directly from solid to vapor without passing through a liquid phase. The process consists of three separate, unique, and interdependent processes; freezing, primary drying (sublimation), and secondary drying (desorption).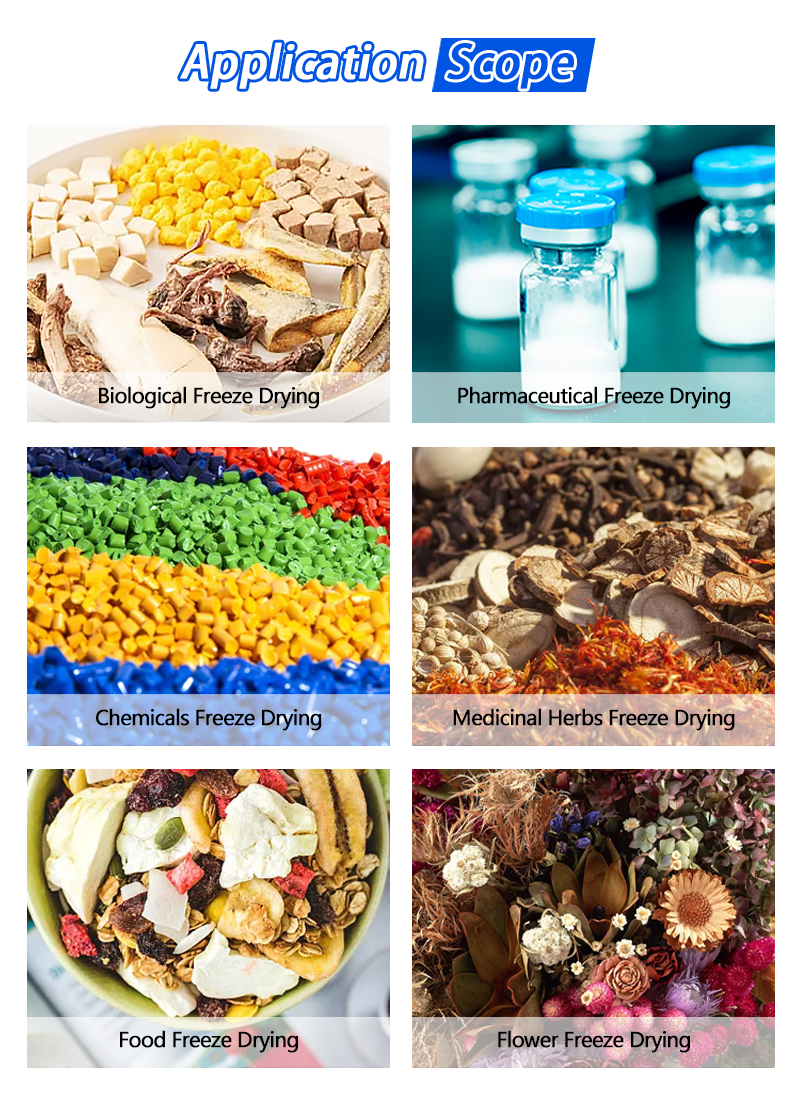 FEATURES
1. In-situ pre-freeze drying.
2. Temperature adjustable, controllable production process.
3. 30 sections can be set, the freeze dryer can modify the program parameters during the running process, and record the vacuum drying curve and data online.
4. Touch screen, you can set the power-on password to display the drying curve.
5. The square tray is not easy to be deformed, easy to operate and easy to clean.
6. The drying chamber adopts a high light transmissive colorless transparent plexiglass door, which can clearly observe the change process of the material during the operation.
7. Optional configuration of the inflation valve, which can be filled with dry inert gas.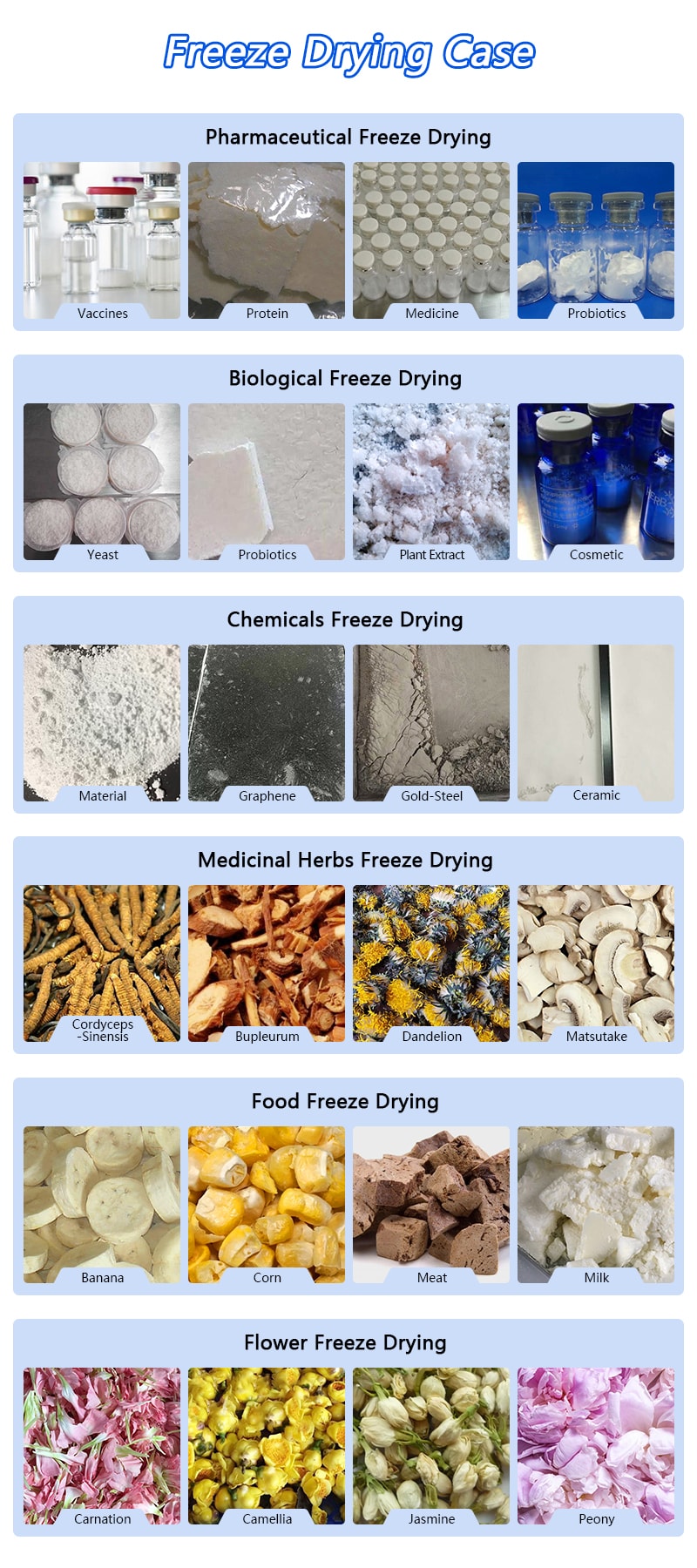 SPECIFICATIONS
| | |
| --- | --- |
| Model | LFD-6 |
| Freeze-dried Area(M2) | 0.6M2 |
| Handling Capacity(Kg/Batch) | 6~8Kg/Batch |
| Cold Trap Temperature(℃) | <-35℃(No-load) |
| Maximum Ice Capacity/Water Catch(Kg) | 6.0kg |
| Layer Spacing(mm) | 50mm |
| Tray Size(mm) | 430*315*30mm 4mmPcs |
| Ultimate Vacuum(Pa) | 15pa(No-load) |
| Vacuum Pump Type | 2XZ-4 |
| Pumping Speed(L/S) | 4L/S |
| Noise(dB) | 64dB |
| Power(W) | 2000W |
| Power Supply | 220V/50HZ or Custom |
| Weight(Kg) | 120Kg |
| Dimension(mm) | 640*680*1180mm |
Standard parts list:
| | |
| --- | --- |
| Model | LFD-6 |
| Host machine | 1set |
| Tray | 4pcs |
| Vacuum pump | 1set |
| Vacuum pump pipe | 1pc |
| Vacuum clamp | 2sets |
| vacuum grease | 1box |
| English manual | 1pc |
| Certification | 1pc |
CUSTOMER CASE