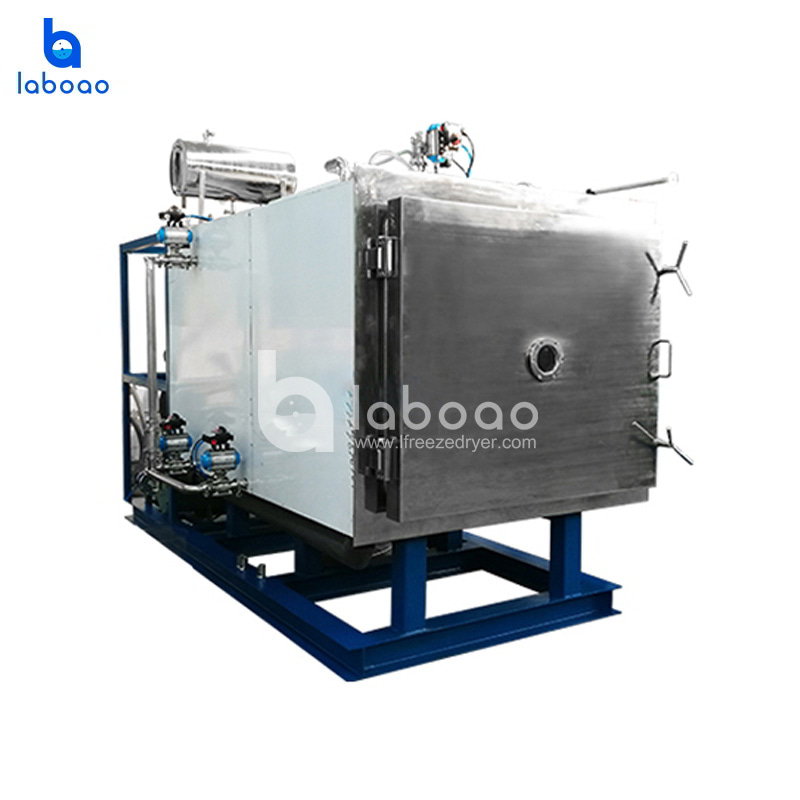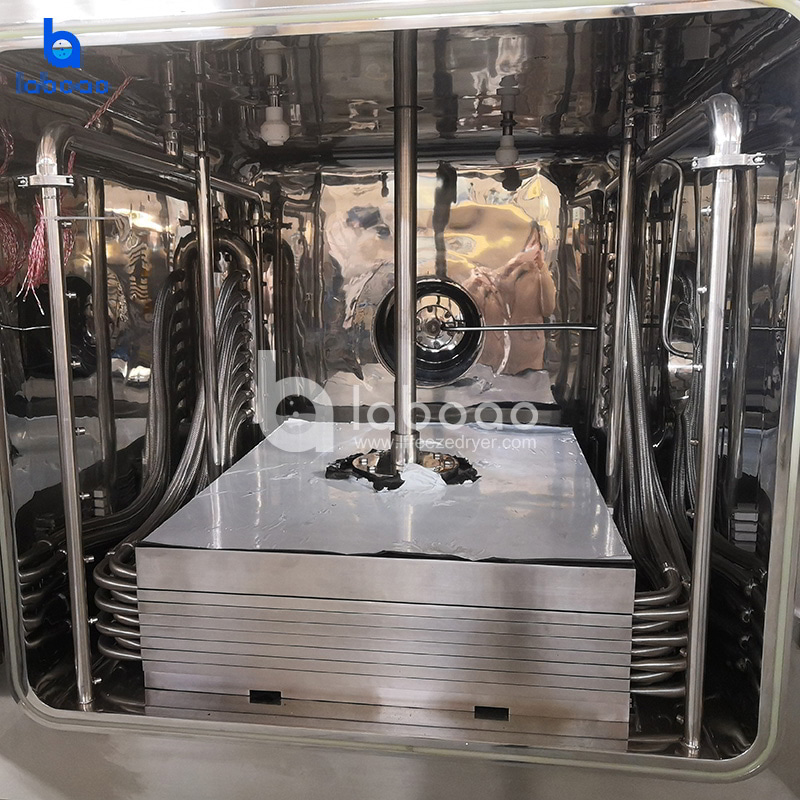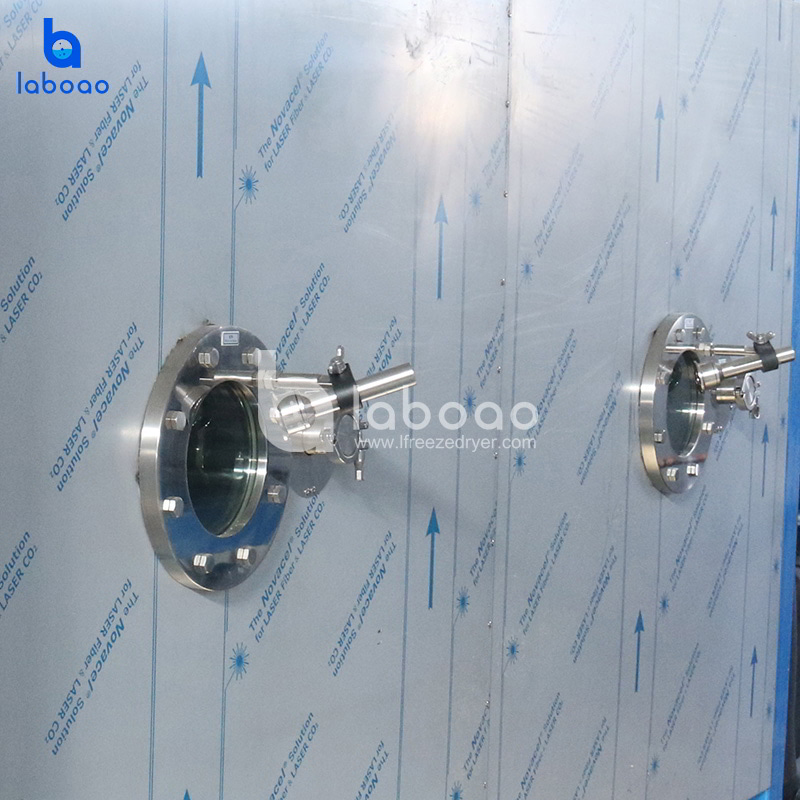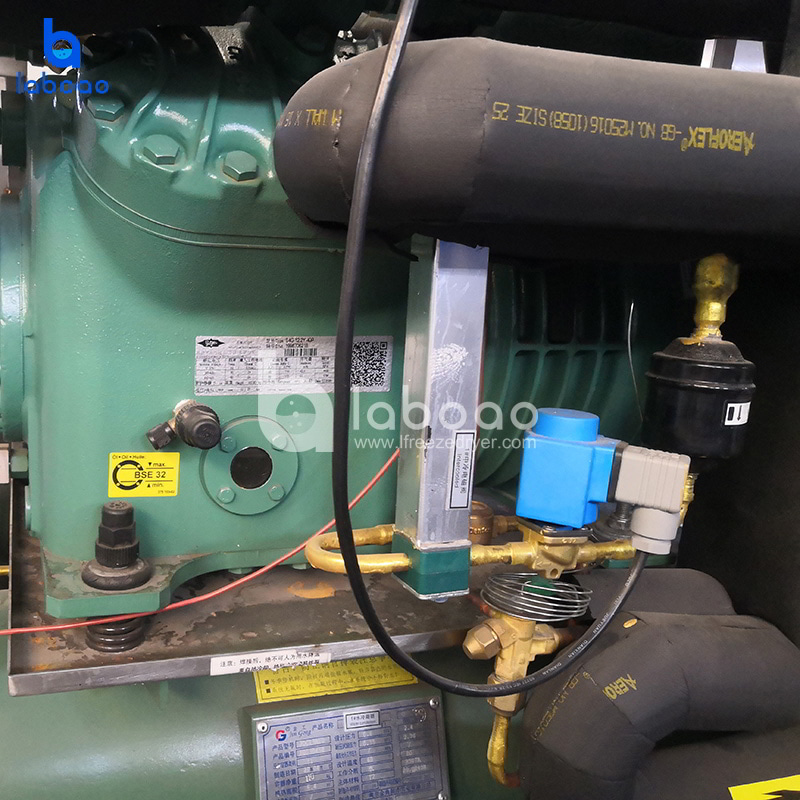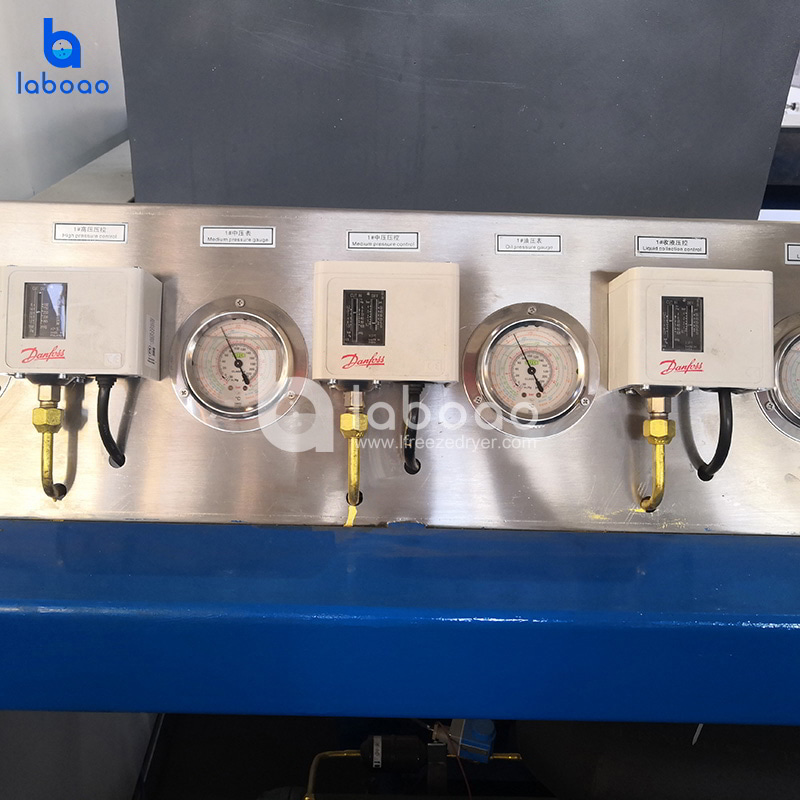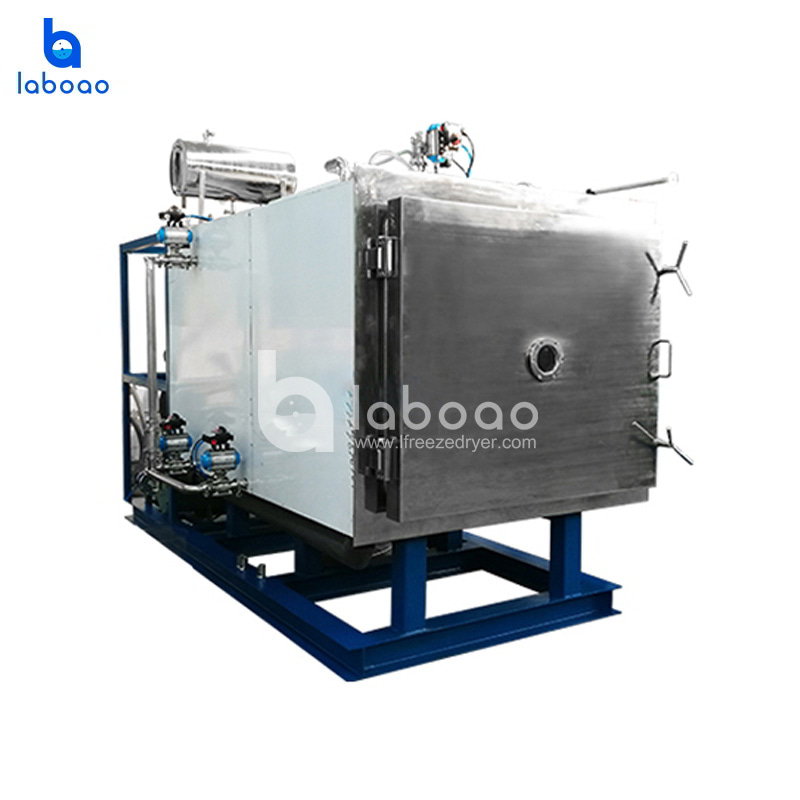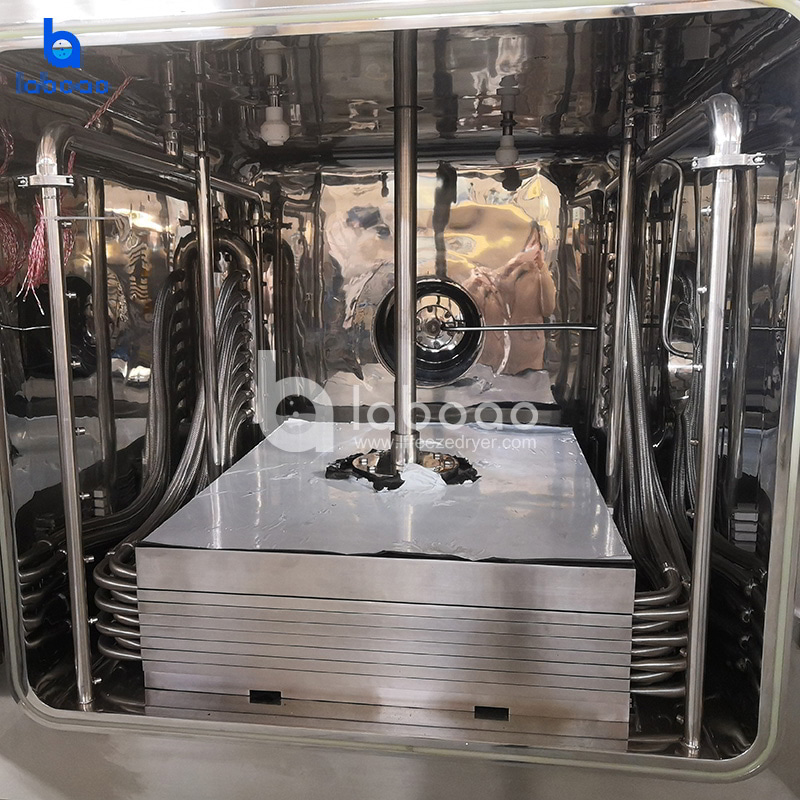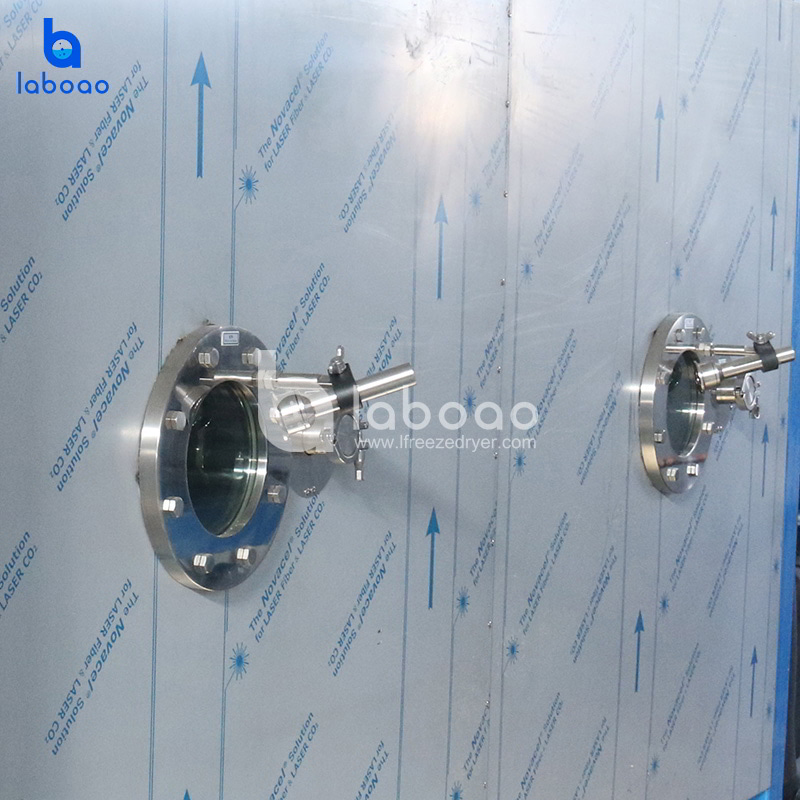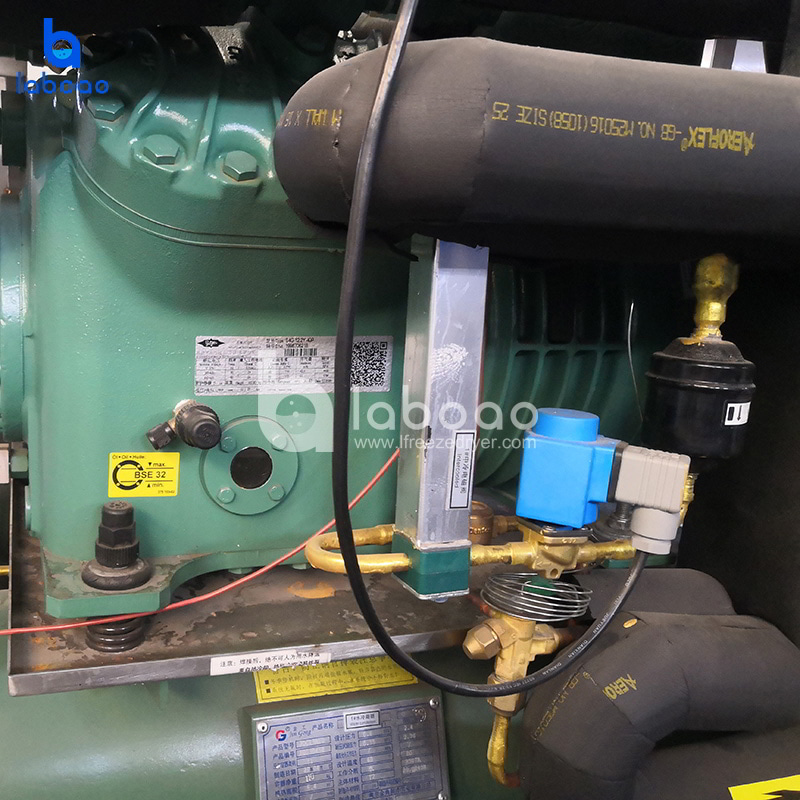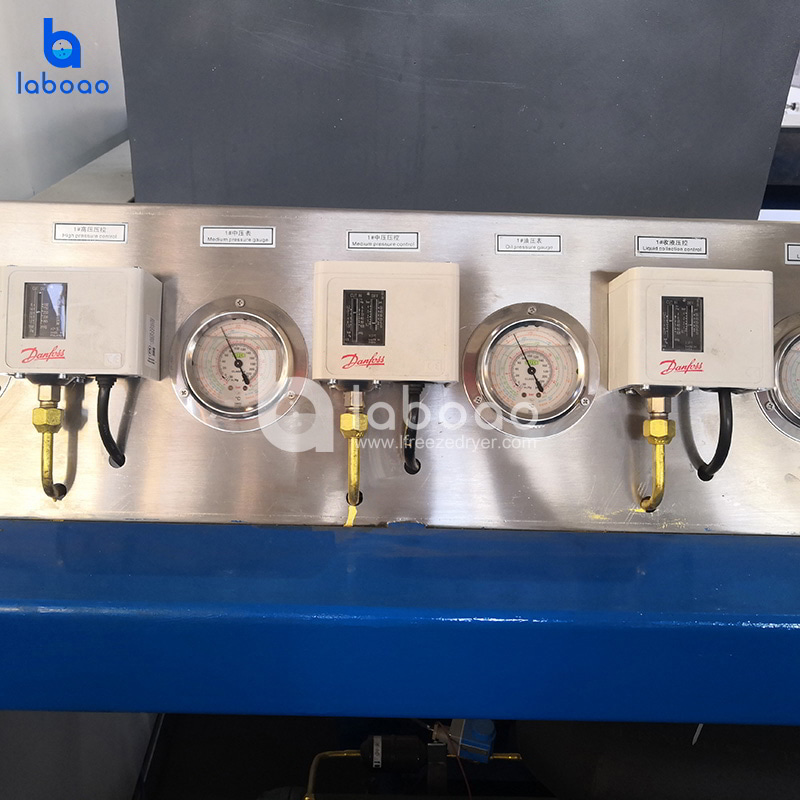 300kg Industrial Large Freeze Drying Machine
GZL-30
LABOAO provide GZL-30 commercial vacuum freeze dryer, which is suitable for drying high-end raw materials, Chinese herbal medicine, biological, wild vegetables, dehydrated vegetables, food, fruits, chemicals, pharmaceutical intermediates and other materials.
Freeze dried area

29.7㎡

Water catching capacity

≥600kg/24h

Shelf size

1500*1800mm (12pcs)

Feeding volume

300L

Installed power

130kw
Request Quotation
Chat Now
WhatsApp Chat

WeChat Chat
Download
VIDEO
OVERVIEW
Freeze dryer is widely used in medicine, pharmacy, biology research, chemical industry and food production, etc. After the freeze drying process, a long term preservation for products is much easier. They can be restored to the original state and maintain their chemical and biological characteristics after being watered.
FEATURES
1. The clapboard is made of professional technology, with high pressure resistance, high flatness and good temperature uniformity.
2. High-efficiency mixed refrigerant medium, low freezing point and high boiling point, high heat exchange efficiency.
3. The drying curve optimization control algorithm can control the product heating rate and vacuum value during the drying stage.
4. Professional gas diversion design and control technology, strong water catching capacity and high drying efficiency.
5. During the drying operation, the vacuum degree is adjusted to avoid foaming and blowing of special substances and improve the drying efficiency.
6. Industrial-grade embedded touch screen + dedicated SH-HPSC-IV modular controller, the system is stable and reliable, and the control accuracy is high.
7. The professionally designed LYO-CONTROL control system can save multiple sets of process recipes, and can adjust the process in real time during the drying process to improve the process optimization rate.
8. Flexible manual + automatic control mode, manual for exploring the process, automatically for mass production.
9. User level and password can be set, decentralized operation management.
10. Optional powerful LYO-MEGA host computer control system, which can record and save operating data, curves and alarm records for up to ten years to improve the traceability of the product; at the same time, it is convenient for observation, operation and fault diagnosis.
11. Non-standard customization can be made according to user needs.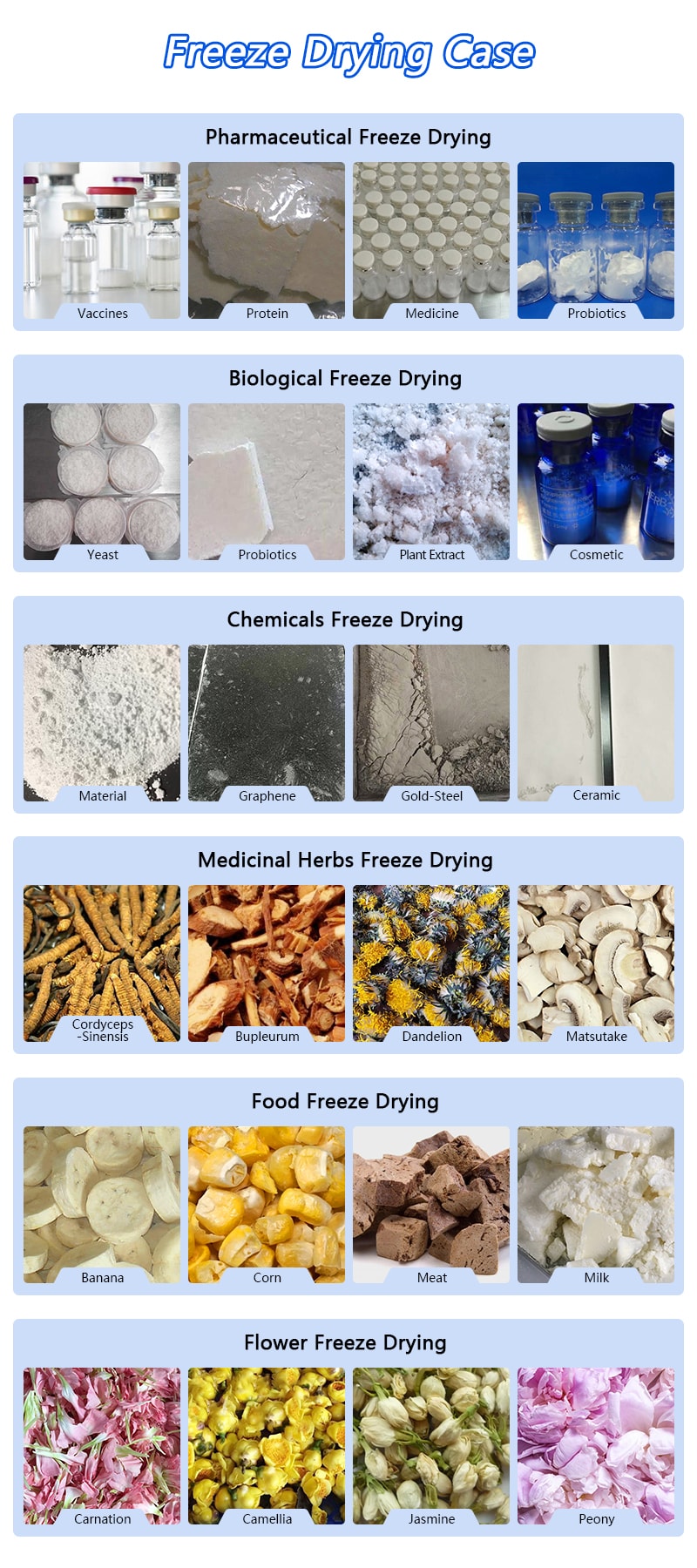 SPECIFICATIONS
| | |
| --- | --- |
| Model | GZL-30 |
| Drying area (㎡) | 29.7 |
| Input capacity (10mm thickness) (L) | 300 |
| Shelf number (Layers) | 11+1 |
| Shelf size (mm) | 1500*1800 |
| Shelf space (mm) | 80 |
| Temperature range (°C) | -50~+80 |
| Water vapor condensation (Kg/D) | ≥600 |
| Cold trap temperature (°C) | ≤-75 |
| Cooling mode | Water cooling |
| Defrost mode | Water immersion |
| Vacuum (Pa) | ≤5 |
| Power (KW) | 130 |
| Size (L*W*H) (mm) | 9200*2400*4000 |
| Weight (kg) | 15000 |
CUSTOMER CASE